M
acRae Law Firm
concentrates in criminal defense cases, ranging from misdemeanors to major felonies, as well as all varieties of civil litigation.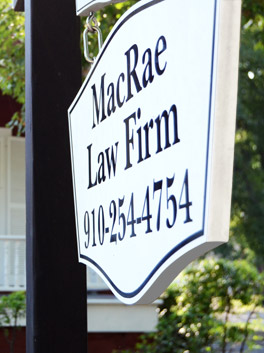 And when it comes to personal injury disputes, MacRae Law Firm is unique. Sam's significant experience in insurance defense brings a thorough understanding of issues affecting both the plaintiffs and defendants, offering Sam's clients a valuable advantage.
No matter the case, the care is consistent, and that's what makes MacRae Law Firm a breath of fresh air.